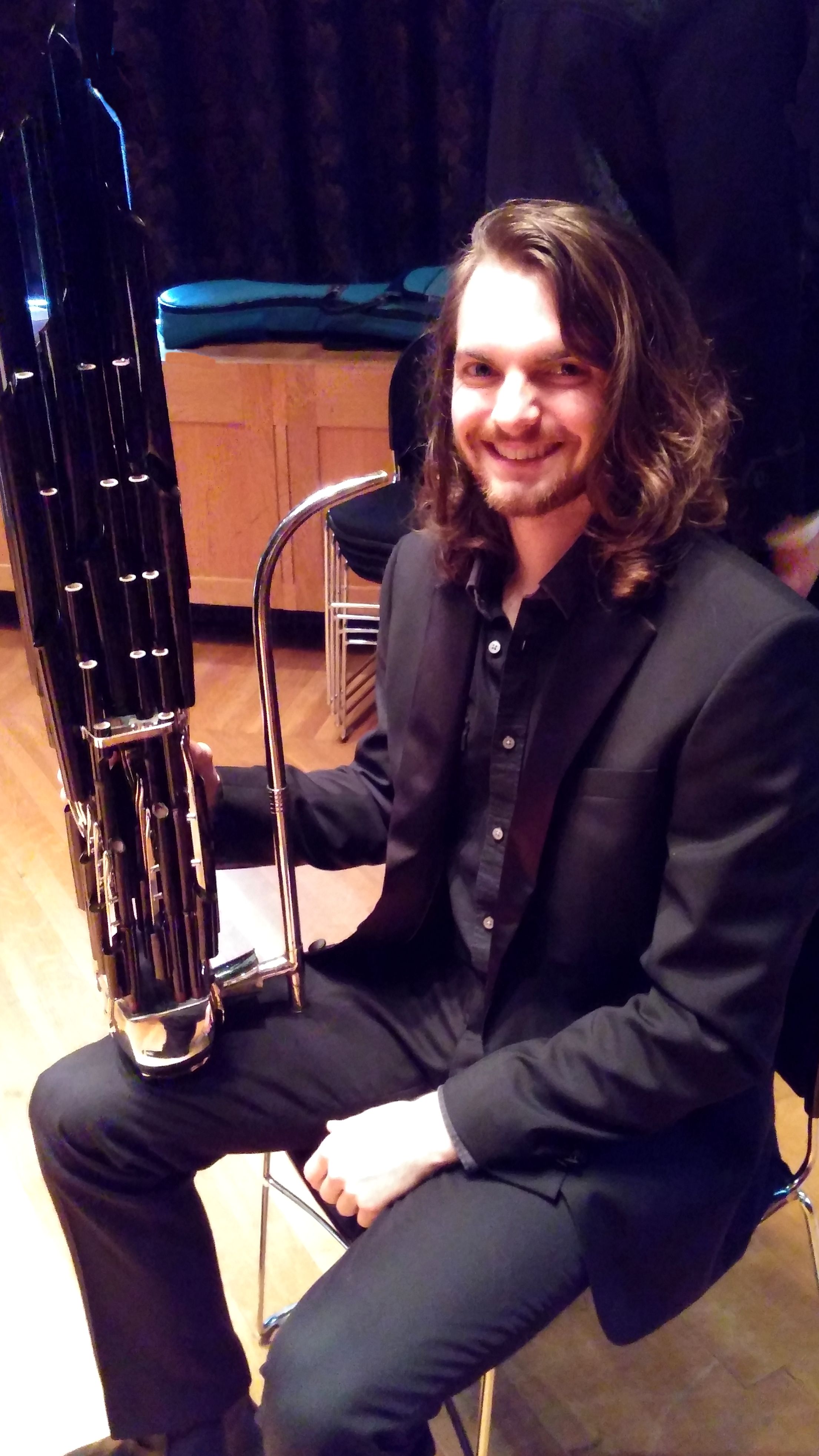 Alexander Strader
A musician fancying himself an astronomer, Alexander Strader creates new solar systems of sounds that provides the people of earth experiences that are out of this world. By peering through his musical telescope and observing different types of world music he is able to combine elements from all corners of the globe in his playing.
Utilizing his clarinet and bass clarinet Alexander has played for audiences big and small in solo, chamber music, and large ensemble settings. He has appeared in festivals such as Music in the Mountains and Cactus Pear as well as performed with the American Wind Symphony Orchestra. On weekends he plays the clarinet to deepen worshippers' liturgical experiences at St. Joseph's Catholic Church in Richardson, Texas. Additionally, he helps students discover their enthusiasm for music through teaching not only in north Dallas area schools, but in El Salvador with the Musaid program as well. He has performed and recorded with the University of North Texas Wind Symphony appearing on the album Taylor Made. If you would like to study clarinet or bass clarinet with Alexander please contact him at Everythingstrader@gmail.com.
Alexander has a deep connection with the Chinese community often forgoing the use of his clarinet in favor of the Sheng: a traditional Chinese mouth organ made of bamboo. Using this instrument he has collaborated with Confucius Institute of Dallas by performing with the Huayun Chinese Orchestra. Additionally, he and renowned pipa virtuoso Yuxin Mei have enlightened audiences of traditional Chinese music through their playing.
A Master of Music from the University of North Texas Alexander's primary clarinet teachers are Stephen Girko, Dr. John Scott, and Dr. Philip Paglialonga.