Dream of the Red Mansions 梦系红楼 – Huayun Chinese Orchestra 2023 Annual Concert
Sunday, September 24, 2023 2:00 – 4:00 PM, UTD SSA Auditorium
This year's annual Hua Yun concert presents an enchanting exploration of the classic Chinese novel Dream of the Red Mansion. Featuring compositions by the celebrated Wang Liping, the music from the renowned 1987 television adaptation, this performance weaves the tale's romance and melancholy into a rich auditory experience. Join us for a mesmerizing journey through one of China's most cherished literary works, brought to life in sound!
Featuring vocals from soprano Sophia Liu and Great Land Chorial Society.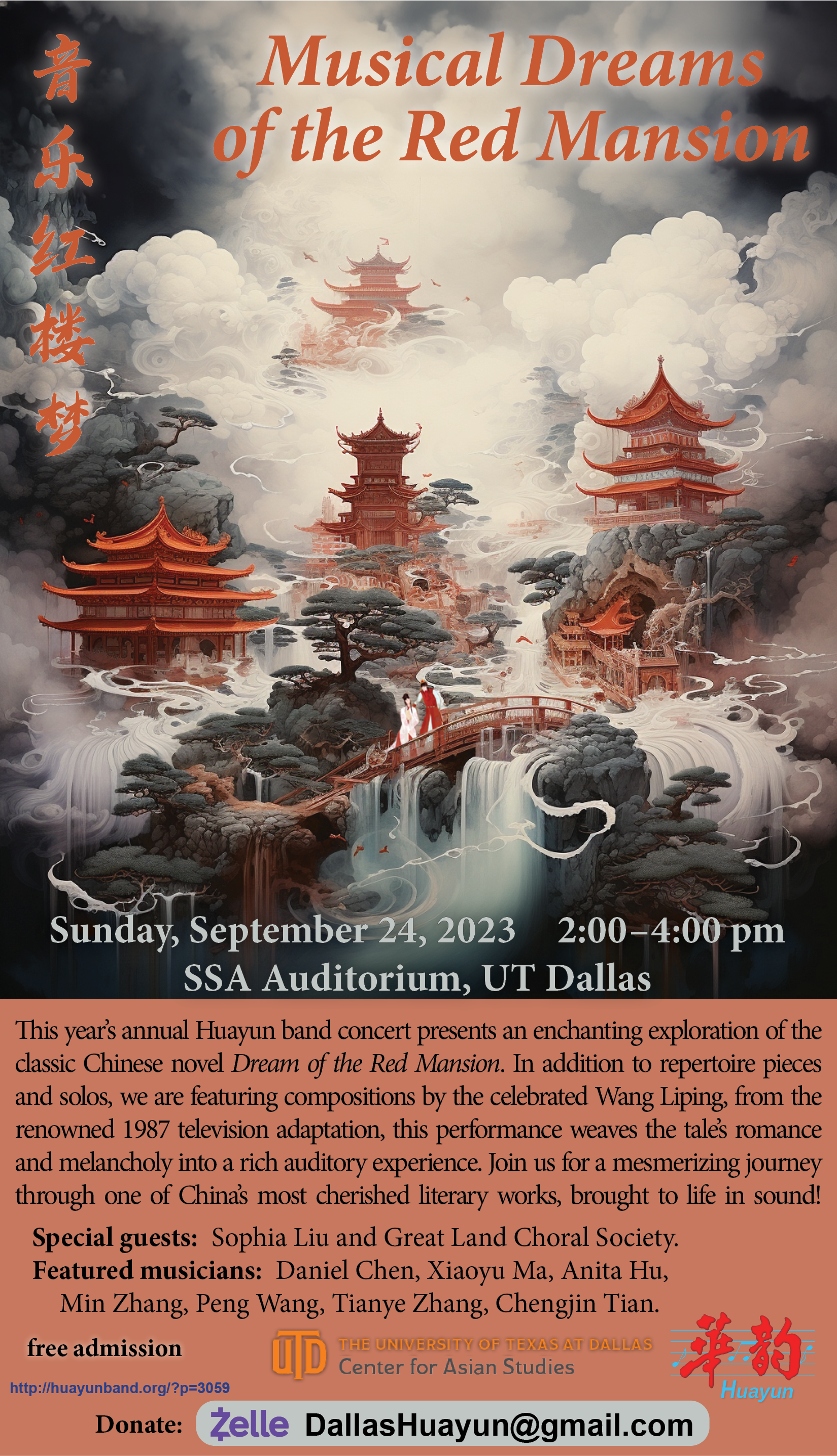 In sponsoring Huayun, please make check payable to "Dallas Huayun", and either give it to a representative of the Huayun Orchestra or mail to:
Xi Wang, 337 Idaho LN, Murphy TX 75094-3692
Or use Zelle to donate at DallasHuayun@gmail.com.  Thanks!
The program book: September 2023 Program Book
The Concert Videos:  Musical Dreams of the Red Mansion
The pictures from the concert: